WINK HOME AUTOMATION REVIEWS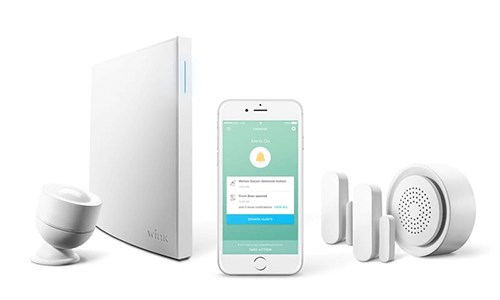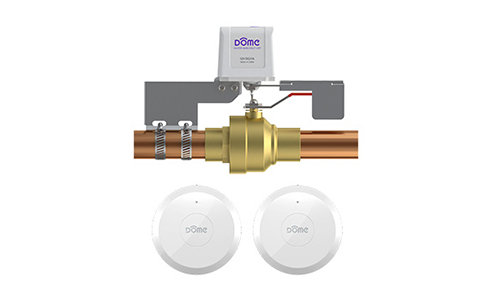 PROS / This Wink smart home system integrates with the most common home control technologies.
CONS / The Wink Hub's Wi-Fi sometimes fails to work very well.
VERDICT / If you are new to home automation, the Wink smart home system is good to start with as it will work as intended.
At Wink, they offer hardware and software products that connect with and control smart home devices from a consolidated user interface. The company offers DIY home automation systems and products like the Wink Hub, Wink Relay, Wink mobile app, and several other Wink and Wink-certified products.
Samsung GP-U999SJVLGDA 3rd Generation SmartThings Hub
Wink Hub, known to be the central hardware controller for these systems, comfortably connects to iOS and Android mobile devices via internet connection or a Wi-Fi signal. This Wink home automation product offers smart locks and can also locally control lights, hence you do not need a wired internet connection. You just need a Wi-Fi connection to the smart home hub in order to control these devices via your phone.
Wink Relay is an alternative DIY home automation controller offered by Wink. Unlike the Wink Hub, this home automation product is a high-quality touchscreen capable of allowing you to control your Wink smart house system without using a smartphone. The Wink Relay is available with an inbuilt intercom and doubles as a replacement for standard light switches. One noteworthy feature of this home automation product is that it can be connected to Fitbit to help you track your daily fitness goals. It can also be connected to Uber in order to book a ride.
Wink Hub is compatible with ZigBee, Z-Wave, Wi-Fi and Bluetooth home control technologies. The Wink Relay gives its best performance when paired with a Wink Hub as it does not support Bluetooth or Z-Wave.
Wink mobile app is easy to use as long as you have the correct peripherals. This app has the potential to develop schedules and robots in order to control locks, thermostats, and lights. Here, robots refer to programs capable of executing simple tasks when the system detects a specific stimulus. For instance, when a smoke detector goes off in your home, these robots will tell Wink to turn on the lights in your home automation system. With this Wink app, you can also develop shortcuts that can be used to turn on the lights with just one tap.
Overview
Wink provides three DIY home automation kits that cater to security, lighting, and convenience. Several other types of smart home technologies can be added to Wink. These mostly include Z-Wave units including products from Amazon, Lutron, Nest, and other similar smart home companies.
Customer Support
Wink customer support can be contacted via email, Twitter and telephone.
Technical Support
The company offers technical support on Wink-certified third-party smart home products. Wink user manuals and FAQs related to Wink and Wink-certified products can be viewed on the company's website.
---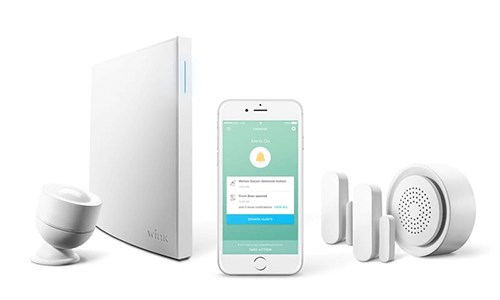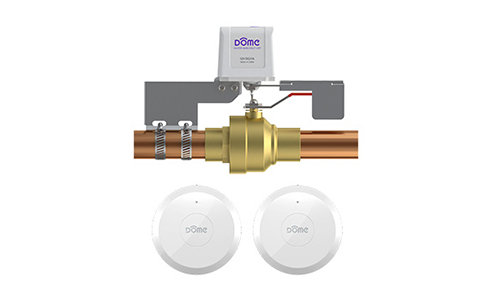 Check out Which Home Automation is Best from our complete analysis
WINK SERVICES
The Wink App
With Wink App, the user is allowed to connect all Lights, Power, and Security on a single platform. The controls and other details are kept simple to provide the best experience for the user.
A Platform For All The Best Brands
Nest, GE, Philips, Honeywell and more. Wink platform allows to connect or communicate with each other.
SUPPORT
Besides the FAQ which provides enough details on all the leading brands and products associated with the smart home automation, the user can choose to fill up a form on the website for a member of the support staff to respond as soon as possible. Visit the contact us page to write to them.
WINK CUSTOMER REVIEWS

Wink Best Home Automation
Supports all the most popular smart home protocols

Wink Smart Home Automation
Compatible with hundreds of smart devices.

Wink Home Automation
Integration with many wireless protocols